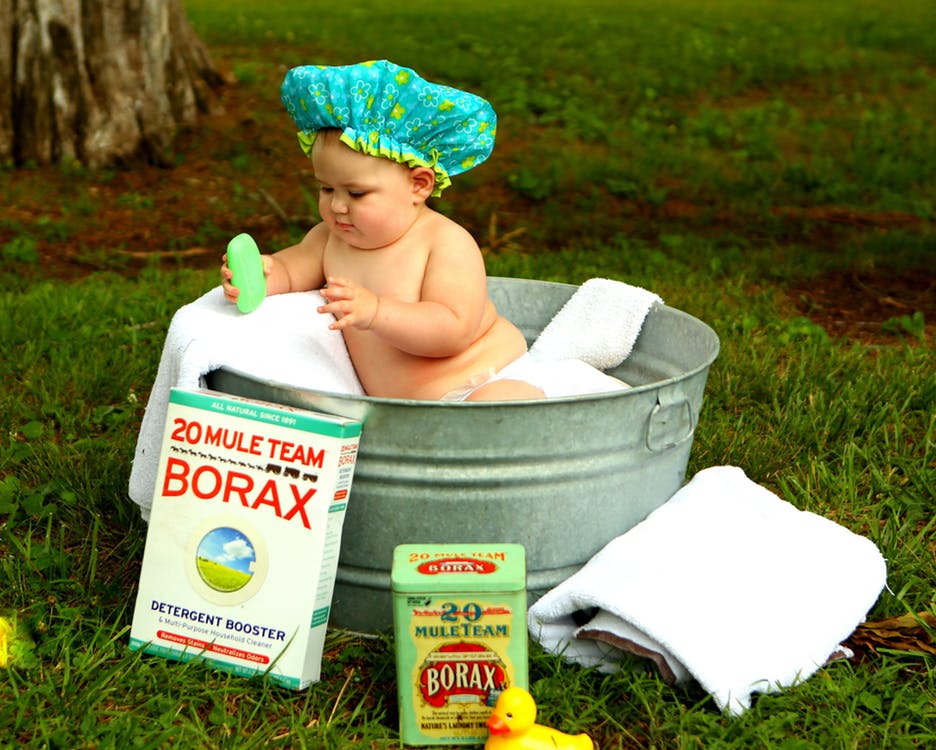 If you have ever lived in Britain you will know how unpredictable the weather can be. (Let's not even get started on the Scottish weather!!)
 In the morning you could be faced with a beautiful spring start and in the blink of an eye you could be watching the rain battering your lovely clean washing.
We have all been there: the rain is howling, your towels are shouting your name and your slippers are nowhere to be seen. You are faced with two options, run out in the rain to save your washing or pretend you didn't realise that it had started to rain and put the kettle on... (we won't tell- honest!)    
Today the Sheila Maid® team have some tips and tricks for getting the most out of drying your clothes inside! 
 TIP - When drying your clothes inside, sometimes condensation can become a problem.
Dehumidifiers are excellent for tackling condensation but also for speeding up the drying process. 
Our Extended Clothes Dryer offers our customers much needed drying and storage space with the practical and compact Extending Clothes Dryer. 
Designed with a trio of uses, the shelf can hold a range of laundry, utility and kitchen items dependent on where customers choose to store it. The 10 extending zinc rails can hold that quick load of washing, kitchen tea towels and more.
Our Dryer also has 6 natural coloured pegs for customers to hang all multitude of household items from aprons to oven gloves and more. We think this would be a perfect item to add to your Utility Collections and prove to be an indispensable piece of furniture for everyday use.
Dimensions: H30 x W90 x D65cm. Depth when closed: 16cm. Depth of shelf: 14cm
Crafted in Birch, finished in Charcoal. 10 zinc rails and 6 pegs. Do not extend beyond 60cm
Maximum weight on last rail: 2kg
Maximum weight on whole dryer: 7kg
Fixings supplied
TIP - When drying your clothes inside- ventilation is very important. Open windows to ensure that air is able to circulate.
Extractor fans can work wonders, but remember to keep their filters clean and dust-free.  
The safest way for indoor drying! Not everyone has the right kind of room to hang a Sheila Maid® Clothes airer, so here is an alternative! At a very special price! Ideal for students or when you have limited space for drying clothes.
Dimensions: 125cm high when extended. Has two height settings. Folds flat for storage purposes and is easily stowed away.
Do you remember these wooden clothes horses from your childhood? Dry your laundry in an environmentally kind way and save £££'s by not using a tumble dryer. Used by households for decades, before the advent of the energy-guzzling and clothes-cooking tumble dryer!
Extend the life of your clothes too, by allowing them to dry naturally.
TIP - When drying your clothes inside, think about where you place your airer. Try to find sunny and airer spots so that your clothes can dry faster. 
We also recommend hanging your shirts and blouses on coat hangers. This cuts down on creasing and saves space!  
Fed up of picking up wet kitchen towels... our vintage style wall dryer is perfect for the kitchen. 
No more damp tea towels with this very handy little wall dryer, but you can use it for lots of small items too!
It neatly sits against the wall when not in use. Finished in natural beech wood with a metal bracket. A practical little wall dryer that can be utilised for a number of household tasks.
Height - 14.5cm. Width - 4cm. Depth - 50cm.
The Vintage Style Wall Dryer has six drying rods which can be repositioned to suit the user. It comes with screws and plugs for fixing, though you will require a drill to fix this item to the wall. 
TIP - When drying your clothes inside, make sure that you really shake out your washing before you start to hang it up.
We also suggest that your rotate and turn your clothes over when they are drying, as this can help prevent clothes getting too stiff! 
And when the sun is out and the wind is blowing just right - we love to get our washing outside. If this sounds like you - check out our Washing Clothes Lines!
Check out our Ultimate Washing Clothes Line: supreme heavy duty lines with a polypropylene core. Available in 5 colours and in 2 different lengths: 20 and 30 metres.
Save energy and get back to nature and allow clothes to dry naturally outside (when our weather permits!) Made in UK. 
Line drying doesn't 'cook' your clothes like a tumble dryer does. Hanging your clothes on an outdoor washing line, extends their life when comparing to the 'wear' clothes experience in the tumble dryer.
It's cheaper to hang your clothes out to dry on the washing line!
No static on your clothes (just think of the static that's built up in the dryer) and no use of carcinogen choked dryer sheets either.
It has been proven that the sun acts as an anti-bacterial and deodorising agent, so hanging clothes outside can help you rid them of germs and bacteria that washing them in low temperatures cannot rid.
It's therapeutic! Getting outdoors even for a brief period holds benefits for your well-being. Even if it is just hanging up the washing! 
 We hope some of our little tips will make your next washing day a little easier!
Do you use any little tips or tricks that weren't mentioned here...? We would love to know - so find us on facebook or twitter today! 
Speak soon! 
The Sheila Maid® Team